Transportation In Egypt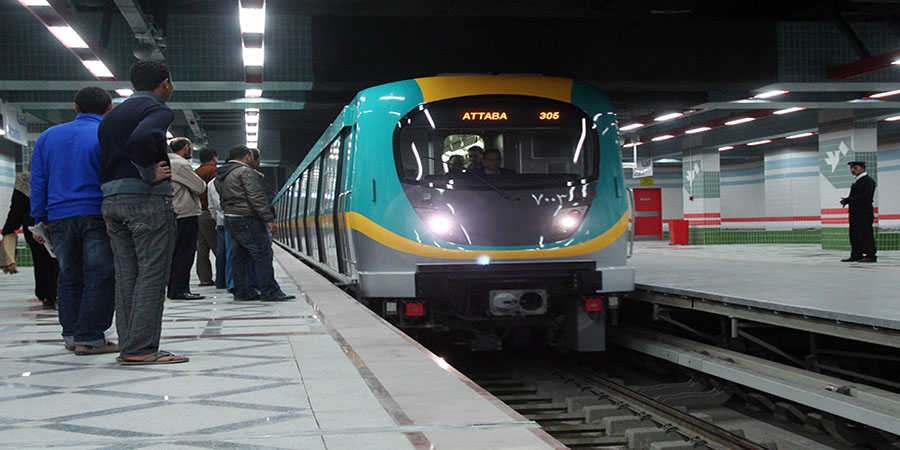 Railways
The Egyptian Railway System Is The Oldest Railway Network In Africa And The Middle East. The First Line Between Alexandria And Kafer Eassa Was Opened In 1854. In 2018, The System Is About 5,085 Km Long And Is Operated By The Egyptian National Railways. ENR Carries About 800 Million Passengers And 12 Million Tons Of Freight Annually.
A Major Investment Program Was Planned To Begin In 2007 With The Aim Of Modernizing The Rail Network And Improving Safety Standards. Trains Are Usually A Safe Means Of Transportation In Egypt.
The City Of Cairo Is Served By The Cairo Metro, Which Is Run By The National Authority For Tunnels. In Addition To The City Of Alexandria That Is Served By The Alexandria Tram
Passenger Trains
ER Is The Backbone Of Passenger Transportation In Egypt With 800 Million Passenger Miles Annually. Air-Conditioned Passenger Trains Usually Have 1st And 2nd Class Service, While Non-Air-Conditioned Trains Have 2nd And 3rd Class. Most Of The Network Connects The Densely Populated Area Of The Nile Delta With Cairo And Alexandria As Hubs. Train Fares In Commuter Trains And 3rd Class Passenger Trains Are Kept Low As A Social Service.
There Are Large Volumes Of Tourist Traffic During 'Eid; This Causes Problems Due To A Shortage Of Rolling Stock.
Sleeper Trains
The Alexandria–Cairo–Luxor–Aswan Route Is Served Daily In Both Directions By Air-Conditioned Sleeper Trains Of Abela Egypt. This Service Is Especially Attractive To Tourists Who Can Spend The Night On The Train As It Covers The Stretch Between Cairo And Luxor. A Luxury Express Train Also Links Cairo With Marsa Matruh Towards The Libyan Border.
Ports
Egypt Has 15 Commercial Ports And 29 Specialized Ports. The Specialized Ports Include 5 Tourist Seaports, 12 Petroleum Seaports, 6 Mining Seaports, And 6 Fishing Seaports.
Commercial Ports
· Alexandria Port
· El-Dekheila Port
· Damietta Port
· Port Said Port
· East Port Said Port
· Arish Port
· Suez Port
· Petroleum Dock Port
· Adabiya Port
· Sokhna Port
· Nuwaiba Port
· Al-Tour Port
· Sharm El Sheikh Port
· Hurghada Port
· Safaga Port