Travel Tips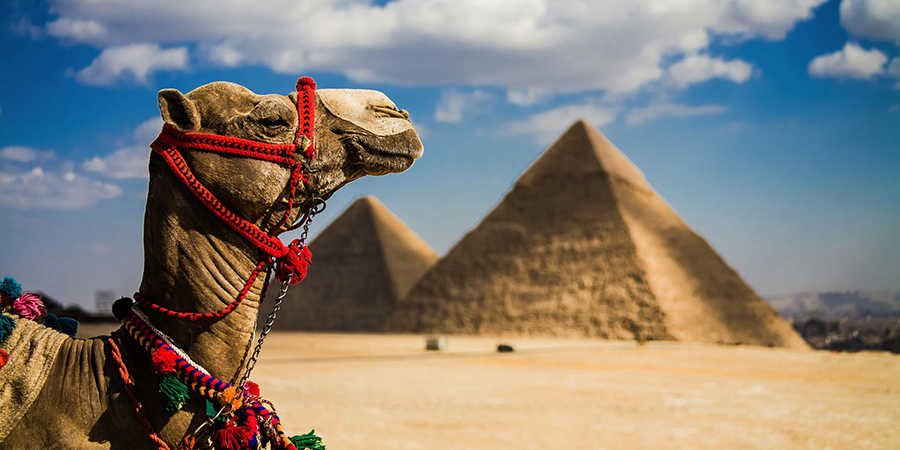 Here Are Some Tips For Travelers Who Want To Visit Egypt
1 - You Don't Need To Bring Egyptian Money With You, Because When You Arrive At The Airport You Will Find Many Banks In The Arrival Hall Where You Can Do Foreign Exchange Transaction.
2 - Try To Arrange A Transfer From The Airport To The Hotel Via A Travel Agency Because There Is A Parson Would Meet You At The Arrival Gate, Help You With Your Luggage And Take You To The Hotel.
3 - When You Change Money, Make Sure That You Get Plenty Of Small Change, As The Custom Here Is To Give A Small Tip To The Driver, The Porter…..Etc.
4 - When You Arrive At The Hotel, Try To Get A Room With A Good View, Overlooking Sea View Or The Nile View Even A Garden Or A Pool View. Don't Book A Street View Because It Could Be Very Noisy.
5 - When You Book Your Tour, Do It Through A Travel Agency, You Will Be Given Modern Transportation, A Qualified Guide In Egyptology, With Best Price.
6 - When You Start Your Tour, You Have To Start Very Early Because Of The High Temperature.
7 - In July , You Will Enjoy Sightseeing In The Evenings In Luxor To See The Valley Of The Kings , Hatshepsut Temple, Rameseum Temple The Museum Of Luxor And The Sound And Light Show That Takes Place Most Evenings In Cairo , Luxor, Edfu, Aswan, Abu Simble
8 – It Is Very Important When You Go For A Walk, Don't Forget To Take Bottles Of Water, Cover Your Head, Wear Comfortable Shoes And It's A Good Thing To Put On Cotton, Light- Coloured
And Loose Clothes
9 - Take Your Camera, You Might Find That Some Places That Don't Allow Cameras, You Will Have To Get A Ticket For It. Ask Your Guide.
10 -If You Love Classic Tours, You Will Enjoy Them In Cities Like Cairo, Alexandria, Luxor And Aswan.
11 - The Best Way To Travel From Cairo To Other Cities Is To Book A Ticket On A Sleeping Train Or You Could Fly. You May Book A Seat On A Train, But It Will Not Be As Comfortable As A Sleeping Train, But Of Course, Cheaper.
12 – If You Book A First Class Ticket, There Is No Big Difference In Price Between First And Second Class, And When You Reserve A Ticket, Tell The Booking Clerk You Are A Foreigner,
Because There Are Only A Few Trains That Foreigners Can Use.
13 - During The Tour, Keep Some Small Money As 1 Pound And Half A Pound Coins With You As Many Children Will Come To You And Ask For ( Baksheesh ) Meaning Tipping, You Can Give Them A Small Coin, But When You Give One, She/He Will Send You His Friends To Do The Same. 14 - When You Walk Outside After Visiting Sights, You Will Find Some Sellers Wanting To Sell You Things. If You Want To Buy From Them, You Have To Bargain. They Will Tell You A High Price At The Beginning But You Have To Try To Take Them With Cheaper Price, No One Can Guarantee Those Things Are Of Good Quality.
15 - Make Sure That You Have Your Medication With You On Your Trip To Egypt Such As Medicine For Headache, Colic And Diarrhea.
16 - If You Want To Travel By Air You Have To Book Ahead And Make Sure You Do That Enough Time Before You Travel. If You Use Egyptair This Is The Link Www.Egyptair.Com They Will Give You Good Price If You Book Enough Time Earlier.
17 - There Are 3 Kinds Of Itineraries Fornile Cruise, One Week Itinerary, 4 Nights Or 3 Nights, If The Cruise Starts From Luxor To Aswan, Try To Start On Saturday, Sunday, Monday. Monday Is The Best As On That Day There Are Many Boats That Leave Luxor. You Will Get Good Price.
If You Leave From Aswan, It's The Better To Start On Wednesday, Thursday Or Friday.
Friday Is The Best Because Many Boats Leave On That Day And You Can Get A Good Price.
You Can Also Find Excellent Boats That Travel Between Luxor And Aswan In Other Days
18 - Hotels Near The Sea Or The River Nile Are A Little Bit More Expensive Than Those Which Are Without Sea Or Nile View.
There Are Hotels Starting From 20$ Per Room Per Night Till 2000 $, I Would Like To Say That You Can Visit Egypt Even If You Have A Low Budget.
19 - Here In Egypt, You Can Go Sightseeing Between 200 $ Till 10000 $ Depending On What You Want In Your Trip, E.G. You Can Hire Bicycles In Small Cities Like Aswan And Luxor. You Can Also Travel By Train Or You Can Rent A Private Car Or Even A Plane Depending On Your Budget.
20 - If You Know Arabic Words This Is Will Be Good For You When You Use It In Egypt.