Birds Of Egypt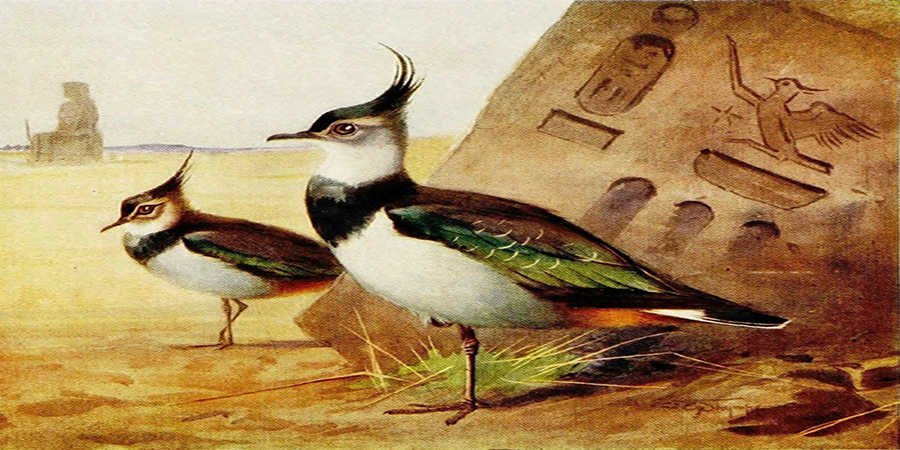 The Egyptian Land
Most People Think Of Egypt As A Country Of Desert. This Is Near To The Truth, But The Magic Of Variety That Can Make Even A Desert Look Different.
Will The Country Receive A Lot Of Bird Migration? Is There Enough Food Available To Keep Migrants As Winter Birds, & Are Conditions Suitable To Make Them Stay To Breed?
Many Of These Questions Are Interesting Are Interesting & Even More.
The Birds Of The Pharaohs
What Is Surprising About Egypt Is That, For So Many Years, Very Little Information Was Available About The Great Bounty Of Birds Using The Country At The Present Time, But A Look In The Temples & Tombs Of 4000 Years Ago Shows That Over 70 Species Were Present Then, & That Most Are Present Today.
More Than 500 Different Species Of Birds Have Been Recorded In Egypt Ore Close To The Boundaries Of The Country.
There Is Great Scope For Adding Many New Species To The List Of This Country Which Make Bird Watching Here Very Exciting With Recent New Species Coming From Out Of Africa & Out Of Asia.
The Fact That The Tomb Of Baket III At Beni Hassan Actually Had Species Of Bird Not Found Anywhere Else In Art & In Hieroglyphs In Ancient Egypt Must Have Made Him A "Birder" In The True Sense.
The Wide Variety Of Species In The Acacia Trees Watching Kunumhotep III, Also At Beni Hassan, Are Described As The Work Of A Real Artist Who Knew The Details Of The Birds.
Birds Which Were Every-Day Features & Used In The Alphabetical Signs Of Hieroglyphs.
Even Birds Were Gods, Like Horus The Falcon & Isis The Griffon Vultures….. Did Birds Lead To The 1st Human Explorers?!
75 Species/Families Have Been Recognized In Art, Of Which 63 Species Are Found In Hieroglyphs.
44 Species Have Been Identified From Mummified Birds Of Which 33 Are New & Not Found In The Art ….Etc. E.G. Of Tutankhamun Came 10 Species Of Birds.
To See Birds Of Ancient Egypt, The Best Sites Available Nowadays Are:
* Egyptian Museum In Cairo Where You Can Watch Many Classic Birds Brought From Sites Such As Maydum With Its Famous Geese.
* Beni Hassan: The Tombs Of The Nobles.
* Saqqara: Mastabas Of Ti, Mereruka, Ptah Hotep II ……….Etc.
- Karnak Is Noted For Its Botanical Garden Where You Can See 38 Birds Carved On The Walls, E.G. Diver, Darter, Cuckoo, Goose, Plover, Roller, Turtle Dove & Sandpiper.
- At Hatshpsut Temple, The Only Bee-Eater Is Found.
- Tombe Of Horemhep In The Valley Of The Kings.
Tomb Of Nefertari In The Valley Of The Queens.
- Toms Of The Nobles Like Userhat.
* Elkab At Edfu.
The List Of Birds
* Great Crested Grebe
* Dalmatian Pelican
* Great Cormorant
* Grey Heron
* Cattle Egret
* White Stork
* Spoonbill
* Common Sheldrake
* Common Teal
* Tufted Duck
* Northern Pintail
* Osprey
* Western Honey Buzzard
* Lappet-Faced Vulture
* Egyptian Vulture
* Common Buzzard
* Common Kestrel
* Eurasian Hoppy
* Lanner Falcon
* Common Quail
* Common Crane
* Water Rail
* Corncrake
* Oystercatcher
* Pied Avocet
* Stone Curlew
* Common Curlew
* Grey Plover
* Ringed Plover
* Common Snipe
* Black Headed Gull
* Common Gull
* Little Owl
* Scopes Owl
* Rock Dove
* Common Turtledove
* Great Spotted Cuckoo
* Common Cuckoo
* Lapwing
* Alpine Swift
* Common Swift
* Pied King Fisher
* Hoopoe
* European Bee-Eater
* European Roller
* Crested Lark
* Swallow
* House Martin
* Nightingale
* White Wagtail
*Grey Wagtail
* Pied Flycatcher
* Red-Backed Shrike
* Carrion Crow
* Golden Oriole