Kalabsha Temple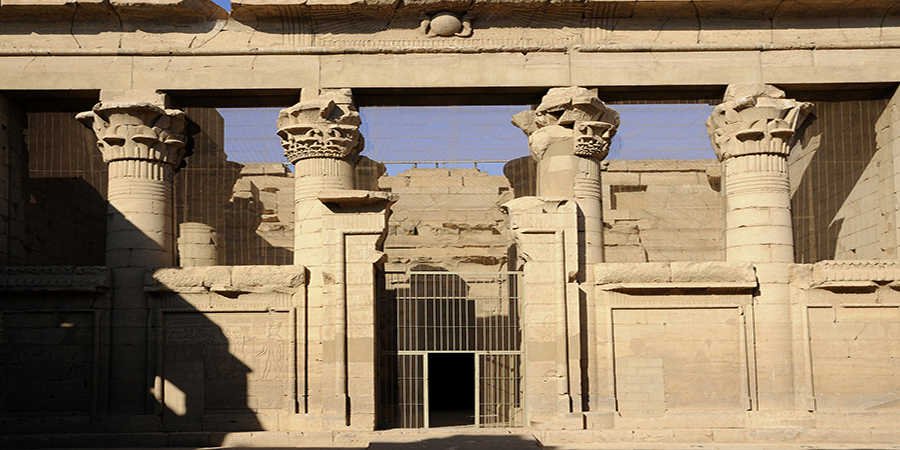 Egypttraveltips.Com Advise You, If You Want To Stay Longer In Aswan, To Visit The Site Of "New Kalabshe" Not Far From The High Dam.
In An Area Called "New Kalabsha" There Are Four Historical Places; Kalabsha Temple, Bait El-Wali, Garf Husein & Kertasi. They Are All Interesting & Attractive.
Kalabsha
The Temple Of Kalabsha Originally Dates Back To New Kingdom (Tuthmosis Iii & Amenhotep Ii), But It Was Rebuilt By The Ptolemaic Time &During The Reign Of The Roman Empers Such As; Octavius Augustus (30 Bc – 14 Ad), Trajan ….Etc.
It Was Considered One Of The Most Beautiful Temples In Nubia, It Was Called Now Karnak Of Nubia.
It Was Transported, By A German Expedition 1962, From Its Original Site On The Western Bank Of The Nile 55 Kilometers South Of Aswan, & It Was Reassembled Near The High Dam Site.
The Ancient Name Of The Place Was "Taalmis".
Built Mainly From Sandstone, The Temple Of Kalabsha Is Well Preserved But It Is Unfinished.
Kalabsha Was Discovered By Barazenti In 1907.
Carvings On The Walls Depict The Ancient Egyptian Deities, Among Them; Mandolis (The Nubian God Of The Sun, Probably Connected With Ra, Osiris & Horus), Isis & Amun.
The Mamisi (Birth House) & The Nilometer Are Important Parts You Can See In Kalabsha.
Some Of The Scenes Of The Temple Are So Unique In Their Style, They Are Rare. Such As The Scenes Of The Outer Corridor, Although Some Of The Scenes Are Unfinished!
The Nubian Touch Is Very Clear In Most Of The Figures & Details; The Features Of The Faces, Closes, Headdresses ….Etc.
The Most Important Carvings On The Walls Of The Temple Of Kalabsha Are:
* Offering Scenes….
* Festivals….
* Religious Service By The Kings Or Priests….
*The Coronation Scenes….
* Coptic Figures & Graffiti….
* Greek Or Demotic Inscriptions….
The Temple Of Beit El-Wali
This Temple Which Carved Into The Rocks, Dates Back To The Rign Of Ramses Ii.
It Has An Open Courtyard, A Hall Of Pillars & A Sanctuary Decorated With Multicolored Inscriptions & Texts.
Scenes Of The King In Battle Are Also Depicted. It Was Later Used As A Church During The Coptic Era. It Is Situated Near The Site Of The High Dam.
The Temple Of Garf Husain & Kartasi
They Are Small Temples, Both Of Them Are Unfinished.
The Two Temples Were Dismantled & Rebuilt Also Near The High Dam In The Site Of "New Kalabsha".
Once Again Egypttraveltips.Com, For Sure, Recommend This Sightseeing Foe You Tour When You Stay In Aswan, That Beautiful City In The South Of Egypt.