Accomodation Tips In Egypt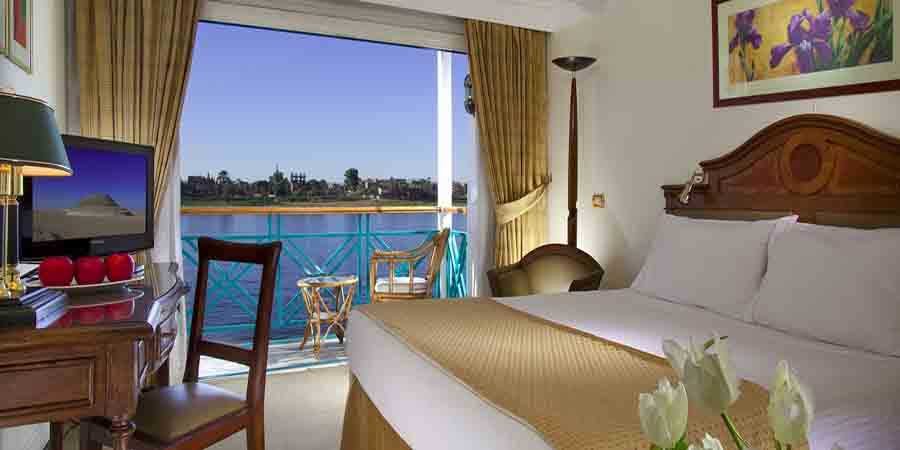 Few Tips For Accommodation In Egypt
Please Note :
The Pyramids And Sphinx Are In Cairo
Karnak And Valley Of The Kings Etc. Are In Luxor
Aswan Is Some Distance Away
Do You Want A Quiet Hotel? Or A Little More Action
If You Prefer A Relaxing Beach Holiday.Choose Hurghada,Sharm El Sheik ,Safaga,Or Marsa Alam. Where You Can Chill Out !
- You Would Benefit By Choosing A Sea ,Pool Or Garden View.
- Make Sure That You Dont Have A Long Walk To The Restaurant,Reception Etc
- Some Hotel Complexes( Resorts) Are Very Large.
If You Find It Difficult To Walk! Then Its Worth Considering These Points :
Does The Resort Have Its Own Transport On Site .
If You Have Children The Resort Is Ideal .
If You Want To Be Near The Town There Are Smaller Sea Front Hotels .
This Will Save On Your Transport .
- Choose A North Facing Room ,This Should Be Cooler .
- Check That The Hotel Has Medical Facilities, A Safe, Fridge, Mini Bar & A Bath .
- Many Egyptians Prefer A Shower.But I Personally Like A Bath
- Take Full Board If It Is Offered This Works Out Much Cheaper
- If However You Enjoy Trying Out The Local Delicious Food Or Want To Explore Then This Is Not For You
- Dont Forget The Big Resorts Can Be Far Away And Transport Is Costly .Most Resorts Have Play Areas,But Do Check On This
- An Aqua Park Is Always Good Fun For The Young Ones(&Mum&Dad) Ask The Hotel Sometimes If They Can Offer Special Deals
For Those Who Prefer To Visit Ancient Sites Etc Luxor Cairo Aswan Or Alexandria Are An Excellent Cho :
Why Not Split Your Holiday ?
Spend Some Time Visiting The Sights And Then Spend A Few Days At The Seaside .
Swimming Relaxing Even Diving! The Red Sea Has Some Of The Best Diving In The World .
Most Hotels Have Modern Facilities .
But Choose A Hotel In A Town If You Like To Go Shopping Etc .
A Choice Of Single Or Double Bed, Bath, Tv, Fridge, Mini Bar - Should Be Included .
All Hotels Now Have Doctors Nearby Or Medical Treatment .
Internet Is Usually Provided .
If You Choose A Nile Cruise Why Not Book Some Sightseeing Tours, Including Temples And Tombs When You Book Your Holiday. You Can Then Have Extra Cash To Spend :
A Room At The Front Of The Boat Is Best. If You Have To Use The Upper Deck, Ths 3rd And 4th Decks Are Better .
A 5 Star Cruise Is Excellent Value...... You Are Treated Like Royalty .
If You Have Good Budget In Your Tours, Ask The Travel Agent To Allow The Guide To Stay On The Boat So He Or She Is On Call To Advise You At All Times .
Check That The Medical Services, Safes Etc Are Available .
You Will Find Many Pharmacies In Egypt, Medication There Is Cheap .
Ladies, Always Take Care Of Your Bags, Valuables, Etc At All Times .
We Can Help You Arrange All Your Holiday From The Smallest Child To The Most Senior Guest .
We Will Cater For All Your Needs, And Make Your Holiday A Memorable One .
Now, You Can Write Your Request Here To Get Many Offers From Many Travel Agencies In Egypt .
You Can Also Read :
What Are You Wearing When Traveling To Egypt ?
How To Travel To Egypt For Tourism ?
The Most Important Questions And Answers On Egypt Tourism .
Luxor Temple A Legend Of World Legendary .
Kalabsha Temple And Carvings On The Walls Depict The Ancient Egyptian Deities .
Kom Ombo Temple Of All Egyptian Temples Has A Unique Charm .
Luxor City Has One Third Of The Ancient Monuments Of The World .