Water In Egypt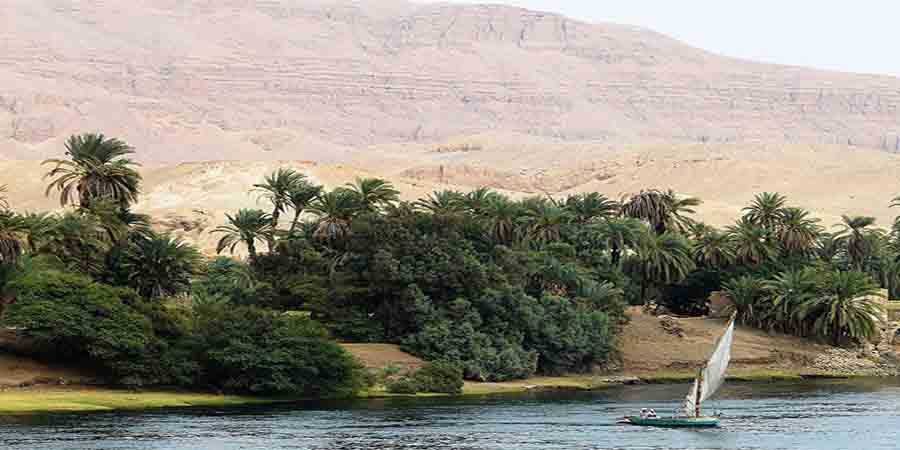 Egypt Depends Mainly On Its Need Of Water On The Nile River Water Source. In Addition To, Other Sources That Helps In Completion Of Water System For Egypt That Is Classified As Follows:
Nile River: The Length Of Nile River From The Source To The Estuary Is 6700 Km And Passing Through A Number Of Countries Known As Nile Basin1 Countries. The Length Related To Egypt Is 1540 Km Passing Through Southern Egypt Border, Forming What Is Called Nasser Lake ( Buhayrat Nasser) Which Located At The South Of The High Dam.
The Nile Branches Near To Benefit Bridges (Alqanateralkhayriyah)At Al Qalyubiyah Governorate Which Located North Of The Capital.
- Aquifer: The Main Source Of The Aquifer Is The Rain Water Which Leaks Throughout Soil Pores To A Saturated Layer Of Water.
- Free Water: Aquifer That Is Not Stooped By Any Barriers Or Blocks.
- Non-Free Water: Aquifer That Lies Between Two Layers Without Pores, Which Prevent Its Leakage Freely. And Forming What Is Called " Deep Wells".
Aquifer Sources Differs From Area To Another In Egypt, Where Either Coming From Wells Or Coming From Rains.
- Rains: Rains Are Not From The Main Sources Of Water In Egypt. Because, They Fall Rarely In The Winter Season And Doesn't Exceed 10 Mm On The North Coast And Decrease To 1.4 Mm In May. The Most Important Areas Which Rains Fall On Are Delta, North Of Upper Egypt, Aswan, Qena, And Fall Like Torrent On The Red Sea And Sinai Mountains.So, The Wadi Ala`Arish Bridge Has Been Established To Store Rains Water And Benefit From It.